JVM Ecosystem Report 2018: Results from the largest ever JVM/Java survey!
Hello,
We're really excited to share the news that Snyk and the Java Magazine have jointly published the JVM Ecosystem Report 2018. Thank you so much for being one of the 10,565 people who took the time to fill out the survey -- it is by far the biggest JVM survey that has ever taken place! As a way to say thank you, Snyk and the Java Magazine are donating $2,000 to Devoxx4Kids, an organisation that teaches children about technology and computing.
We've put the report up on the Snyk blog, so check it out now!
Please share with your user groups and communities - let's help spread the word! :D
Be sure to read it from cover to cover if you have time -- here are some of the key findings to give you a taster of what's in the full report.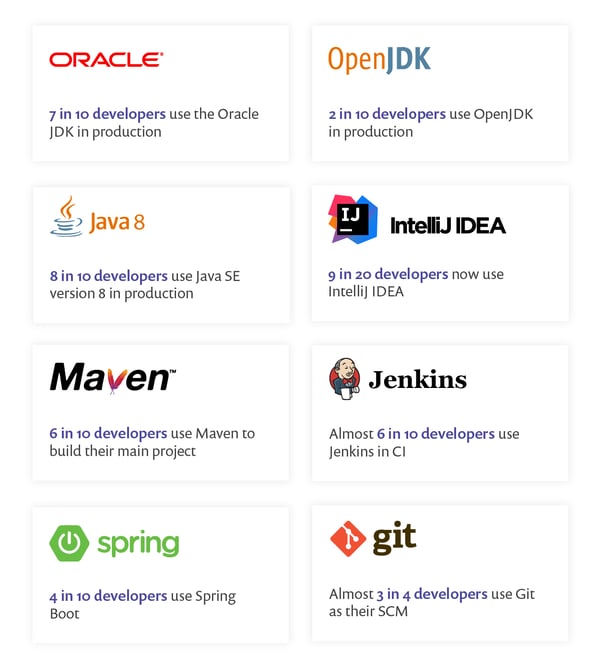 We hope you enjoy the results - please share it with your friends and colleagues on all your social accounts!

Simon Maple (Snyk) & Andrew Binstock (Java Magazine)